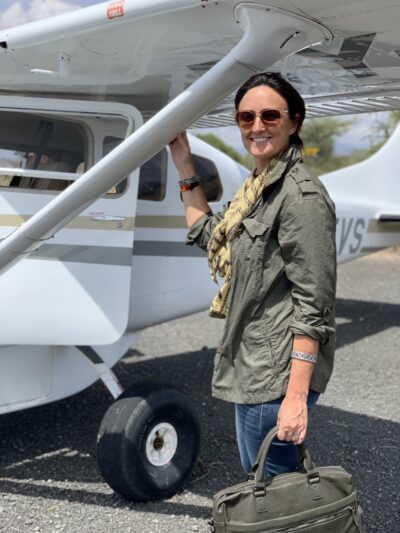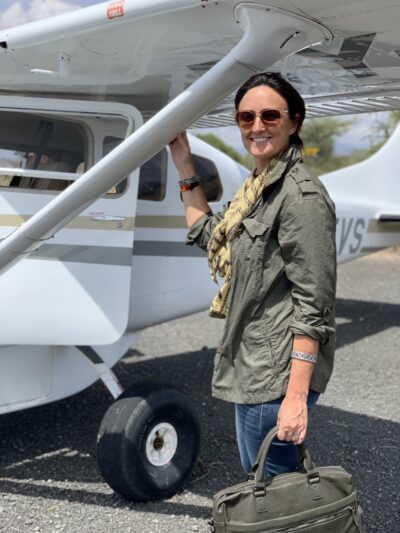 Deborah Kemp-White
Co-Founder and The Fundi*
Deborah's career began in the mid-nineties as one of the first female guides in Africa.  With over 25 years in the field of luxury African travel and working at both grassroots and a senior management level, Deborah oversaw the evolution of some of the most exclusive  travel in Africa (including Singita, Mombo, Duma Tau, Mwiba, Serra Cafema). But she also ensured that any developments went hand in hand with a positive impact on conservation and local communities. Her commitment to the industry has created an unrivalled network of contacts across the continent, and an intimate understanding of the travel industry in Africa. 
After spending many years with the travellers from across the globe, Deborah understands not only the financial aspect responsibility of a trip, but also the importance of another person's time. Creating an itinerary that is an intelligent use of that time and one that is nuanced and subtle in its adventure and education requires a breadth of understanding of many elements.  Insight achieved only after a lifetime of living and working within Africa.
Deborah founded Lankester White Safaris to ensure guests benefit from that insight and deliver a safe and authentic experience.  Her ability to create the most personal of itineraries puts Lankester White Safaris in an unparalleled position in African travel.
She has made lifelong friends whose arms still reach out wide in a network of loyal and passionate people who all want Africa to shine. There is no corner of the industry she does not understand. Her knowledge is encyclopaedic and her reputation within the industry is legendary.
*An East African term –  Fundi means a particularly skilled person or master craftsman, an expert or genius.